25 avril 2007
I am going to tell you what I have felt for a couple weeks !
After five years at the University, I am here to learn and improve my english. As well, I am looking for a job. And like every foreign people having the oppotunities to live here I am looking for travel (of course , I studied geography so I have to !!!). BUT, you know that I have to go back home may 18th ... So, I filled in a form for my extension, one month ago (...car vs savez tt comme moi que l'immigration ici ne rigole pas !!). Now, I am waiting for an answer (croisons les doigts !). I can't do some project if I don't know if I can stay or not !!! It's really excited , isn't it ? and complicated ??!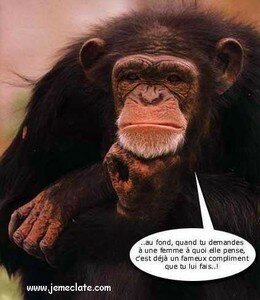 Anyway, every best friends of mine know about me that I love when I have a lot of project. BUT, at this time it's really hard to choose what I can do. Cause I have many opportunities :
TRAVEL : Africa (Burkina Faso, Mali with my best friend Claire (for your wedding !!!) but we can't do that right now, we need money !! ; Greece (Solenn invited me to go, thanks but not this year !) ; California (beginnig of june with Hélène !); Volunteer in Grand canyon during 8 weeks ( Too LATE ... grrrrrr!!!) journey in a Ranch (thanks to Terri); Stay with my family (but Hélène is going back to France June 19th so I can't stay with my family ...) OR GOING BACK TO FRANCE IN MAY 18th ( GGGRRRRRR !!! NO !!!!)
JOB : I met on the website two ladies. One of both works with ONG and she has a lot of contacts who work in Africa. But I had a little argue with her, so I don't know if we will meet each other ! The second ladie is professor , she works in Kenya. I wait for them about an appointment. But they seem very busy !!
Every day I send message to many compagnies in Europe. I have one where I would love to work with. This compagny field is urban development, based in Nantes (yessss!!) and it is in cooperation with Africa country !! yeahhhh!!!).
I am in touch with someone who knows the head of urban development in Vancouver. Maybe I will have an appointment but I don't want to be so excited... I will see !!!
If I can't stay more , I am going back to home end of june and going to a english country until september. I am in touch with someone in Norvège (thanks Karène and Martine). I will see !
ABOUT MY ENGLISH : So after 5 month , I improve it BUT ( Attention voici l'éternelle insatisfaite ! je connais quelqu'un qui va sauter au plafond si je ne reviens pas bilingue !!! I agree.) I need to keep on and be in an complete immersion !
That's it .... It's the life !! Carpe Diem ...!!
PS : This picture might have laughed most of certain !! I know who ... ! no comment !
Commentaires sur Rushhh .....