24 avril 2007
I spent the w-e at Kitsilano, at Edouard and Louise's. Thanks ! I met Jean Phi , he has been in Vancouver for one week. Sunday, we rode bike until UBC, 25 km go and back !!!
We went to UBC beach. Before to go on the beach , you have to walk down a stair with around 400 steps !! To walk down , it was easy, but we were thinking about go back ! So we arrived on the beach , take pictures of the beautiful VIEW (eh quelle vue !!) .... Start talking and eating until we see a man was running in front of us without wetsuit !!! We were very chocking ouahhhh!!
When I went back home, I told Diane what we saw and she answered me that UBC beach is a nudist beach !! I understood after when I watched my pictures and saw this picture that I took without pay attention !! : Can you imagine that when you see this beautiful view !!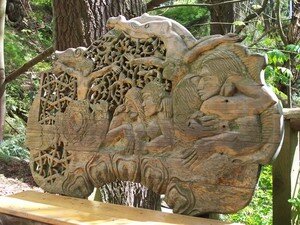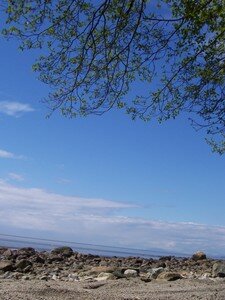 PS : Ce w-e là, comme tout bon citoyen francais nous avons suivi de près les élections en France ! Pas surprise de voir que Sarko et Ségo arrive en tête ! Moi je veux du boulot et le salaire qui va avec ! Nah ! (Eh oui Ben , je n'ai pas changer !!). Et puis en y réflichissant bien pourquoi pas écouter les conseils de chouchou, "Trouve du boulot à l'étranger !" Ouaih ... je suis bien parti pour ...
http://www.monde-diplomatique.fr/carnet/2007-04-25-Election-presidentielle
Commentaires sur Kitsilano - UBC