03 janvier 2008
Hey everybody !
I am back but I am leaving soon ! I am going to move in a few day ! So I would like to tell my friends (Claire, Max, Greg, Ben, Michel ...) and family that I miss you ! I hope that I choiced THE right decision. CARPE DIEM , I will see !
And you , how are you ??? What about your trip ???
See you late for a new adventure ..........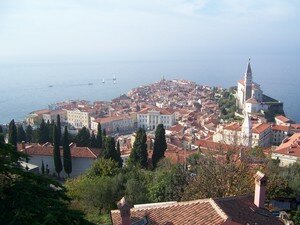 30 août 2007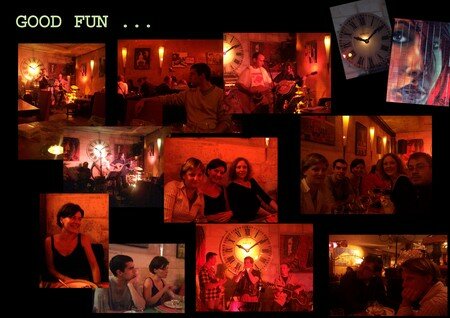 06 août 2007
Je vais donner le mot de la fin de cette expérience de 7 mois d'évasion entre le Canada et les Etats Unis. Biensur, à très bientôt pour de nouvelles aventures (San F m'a donné un avant gout de la Californie que j'envisage de faire très vite !!) et merci à toutes les personnes que j'ai pu rencontrer sur place ...
A bientôt ...
04 juin 2007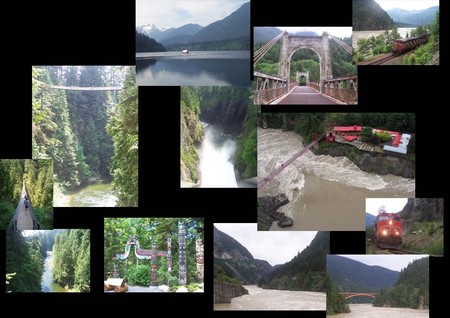 Aaron, Diane , Emma, Aidan and me were to Capilano Suspension Bridge - built in 1889. It was a really nice day and a lot of fun. Thanks !
PS : Pictures coming soon
30 mai 2007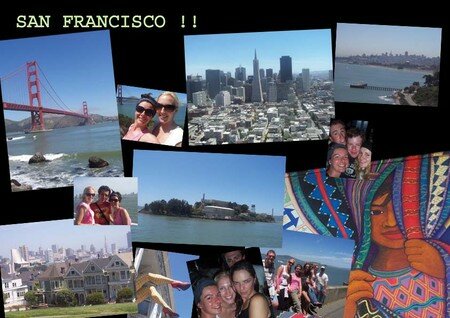 Hello everybody ! 7 days in SF. It was so neat ! I met a lot of people with who I would like to get in touch. SF is a beautiful city where there is a melting pot with Chinese, Asian, Russian, Mexican, Italian people. The atmosphere is really realaxe !!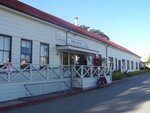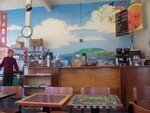 I spent the week at the Hi Hostel in fisherman's Wharf , good location , from the Hostel you can see Alcatraz and the GGB ! When you wake up the morning you can take a walk on the beach or take a cable car and go to Downtown !
One of my favorite place was Alamo Square (Victorian Houses with a view of San F!), Alcatraz was really interesting and I was scared lol ! A walk to go to the GGB was beautiful too. I regret, I didn't go to the Japanese Tea Garden, Baker beach ... . Maybe next time with Max !
I had a good time with Ago and Nicole , riding bike to GGB !
We were gathered when we go to the Mexican pub and the Bluenight. It was really neat !
I didn't taste the Idian Restaurant in Polk Street but Steve, Steve, Efa and Jamie can tell you that it was one of the best Indian resto than they never eat!
How many time I went to Chinatown ?? Euh ... A lot !! To buy coconut bread and these little wasabi stuff !!
Thanks Robbie to talk with me about sculpture, architecture, travels all over the world ... I spent a good while. Maybe next time I would accept your treat to go out in Valencia Street !
I send everybody who I met in Sf, a big hug ! See you next time in Europe, in Australia (Nicole , Steve !) or USA (Jill !!)
PS : Ago ?! I expect you for a CD with our movies ! Can you send me it ? thanks !
15 mai 2007
Hello ! I went to Victoria this week end, a beautiful little town in the south of Vancouver Island. Looks like Honfleur (Max je t'attendais pour notre rituel ... )
30 avril 2007
Nadia invited me to spend the week end to Whistler. We had a good fun. Alex was there. And we slept at Sam's (Nadia's brother who lives to Whistler).
Julien , Claire , Floriant... I think Whistler it's a best place of north america to ski. Most american and asian people come in. Olympic Games 2010 will be over there and for 2008 there is a big project that is to build a gondole between Whistler Mountain and Blackcomb Moutain.
The distance between two top is around 3.5 km. It will be a world project. Whistler Website for you : http://www.whistlerblackcomb.com/index.htm
25 avril 2007
I am going to tell you what I have felt for a couple weeks !
After five years at the University, I am here to learn and improve my english. As well, I am looking for a job. And like every foreign people having the oppotunities to live here I am looking for travel (of course , I studied geography so I have to !!!). BUT, you know that I have to go back home may 18th ... So, I filled in a form for my extension, one month ago (...car vs savez tt comme moi que l'immigration ici ne rigole pas !!). Now, I am waiting for an answer (croisons les doigts !). I can't do some project if I don't know if I can stay or not !!! It's really excited , isn't it ? and complicated ??!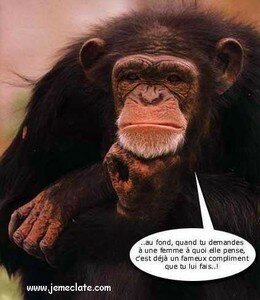 Anyway, every best friends of mine know about me that I love when I have a lot of project. BUT, at this time it's really hard to choose what I can do. Cause I have many opportunities :
TRAVEL : Africa (Burkina Faso, Mali with my best friend Claire (for your wedding !!!) but we can't do that right now, we need money !! ; Greece (Solenn invited me to go, thanks but not this year !) ; California (beginnig of june with Hélène !); Volunteer in Grand canyon during 8 weeks ( Too LATE ... grrrrrr!!!) journey in a Ranch (thanks to Terri); Stay with my family (but Hélène is going back to France June 19th so I can't stay with my family ...) OR GOING BACK TO FRANCE IN MAY 18th ( GGGRRRRRR !!! NO !!!!)
JOB : I met on the website two ladies. One of both works with ONG and she has a lot of contacts who work in Africa. But I had a little argue with her, so I don't know if we will meet each other ! The second ladie is professor , she works in Kenya. I wait for them about an appointment. But they seem very busy !!
Every day I send message to many compagnies in Europe. I have one where I would love to work with. This compagny field is urban development, based in Nantes (yessss!!) and it is in cooperation with Africa country !! yeahhhh!!!).
I am in touch with someone who knows the head of urban development in Vancouver. Maybe I will have an appointment but I don't want to be so excited... I will see !!!
If I can't stay more , I am going back to home end of june and going to a english country until september. I am in touch with someone in Norvège (thanks Karène and Martine). I will see !
ABOUT MY ENGLISH : So after 5 month , I improve it BUT ( Attention voici l'éternelle insatisfaite ! je connais quelqu'un qui va sauter au plafond si je ne reviens pas bilingue !!! I agree.) I need to keep on and be in an complete immersion !
That's it .... It's the life !! Carpe Diem ...!!
PS : This picture might have laughed most of certain !! I know who ... ! no comment !
24 avril 2007
I spent the w-e at Kitsilano, at Edouard and Louise's. Thanks ! I met Jean Phi , he has been in Vancouver for one week. Sunday, we rode bike until UBC, 25 km go and back !!!
We went to UBC beach. Before to go on the beach , you have to walk down a stair with around 400 steps !! To walk down , it was easy, but we were thinking about go back ! So we arrived on the beach , take pictures of the beautiful VIEW (eh quelle vue !!) .... Start talking and eating until we see a man was running in front of us without wetsuit !!! We were very chocking ouahhhh!!
When I went back home, I told Diane what we saw and she answered me that UBC beach is a nudist beach !! I understood after when I watched my pictures and saw this picture that I took without pay attention !! : Can you imagine that when you see this beautiful view !!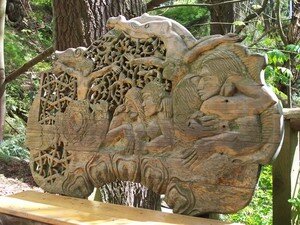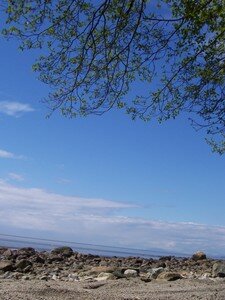 PS : Ce w-e là, comme tout bon citoyen francais nous avons suivi de près les élections en France ! Pas surprise de voir que Sarko et Ségo arrive en tête ! Moi je veux du boulot et le salaire qui va avec ! Nah ! (Eh oui Ben , je n'ai pas changer !!). Et puis en y réflichissant bien pourquoi pas écouter les conseils de chouchou, "Trouve du boulot à l'étranger !" Ouaih ... je suis bien parti pour ...
http://www.monde-diplomatique.fr/carnet/2007-04-25-Election-presidentielle