30 mai 2007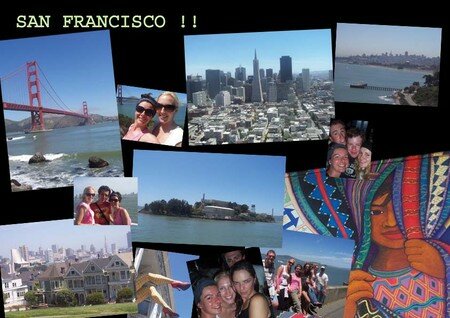 Hello everybody ! 7 days in SF. It was so neat ! I met a lot of people with who I would like to get in touch. SF is a beautiful city where there is a melting pot with Chinese, Asian, Russian, Mexican, Italian people. The atmosphere is really realaxe !!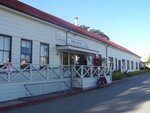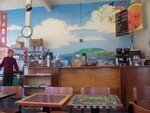 I spent the week at the Hi Hostel in fisherman's Wharf , good location , from the Hostel you can see Alcatraz and the GGB ! When you wake up the morning you can take a walk on the beach or take a cable car and go to Downtown !
One of my favorite place was Alamo Square (Victorian Houses with a view of San F!), Alcatraz was really interesting and I was scared lol ! A walk to go to the GGB was beautiful too. I regret, I didn't go to the Japanese Tea Garden, Baker beach ... . Maybe next time with Max !
I had a good time with Ago and Nicole , riding bike to GGB !
We were gathered when we go to the Mexican pub and the Bluenight. It was really neat !
I didn't taste the Idian Restaurant in Polk Street but Steve, Steve, Efa and Jamie can tell you that it was one of the best Indian resto than they never eat!
How many time I went to Chinatown ?? Euh ... A lot !! To buy coconut bread and these little wasabi stuff !!
Thanks Robbie to talk with me about sculpture, architecture, travels all over the world ... I spent a good while. Maybe next time I would accept your treat to go out in Valencia Street !
I send everybody who I met in Sf, a big hug ! See you next time in Europe, in Australia (Nicole , Steve !) or USA (Jill !!)
PS : Ago ?! I expect you for a CD with our movies ! Can you send me it ? thanks !
Commentaires sur San Francisco !