19 avril 2007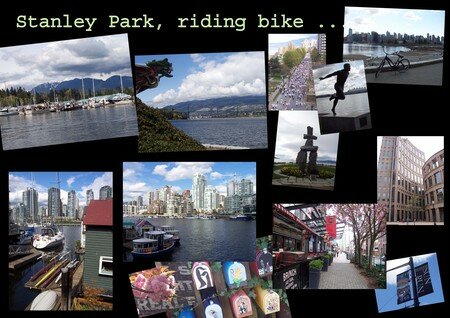 This W-E , I went to Vancouver. It was awesome ! I visited Yaletown "the ultra hip!", renovated warehouse district. It's the heart of the high rich residence. Yaletown is marked by old warehouse constructed with red bricks and renovated with chic loft. I liked this place. I felt as I was in London ! same atmosphere !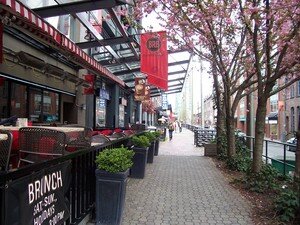 I read in my travel guide that I could find in Yaletown a good French Bakery ! So I was very excited to go and eat a good french bake like. I went ... It was a french bakery of which the owners were Chinese people. I saw all French bake but I was disappointed to don't speak with french baker !! As Diane told me : "That is Vancouver !!" Yes, a melting pot !!!
Later I got the aquabus from Stamp's landing to Grandville Island. I visited Grandville Island, over again I got the aquabus from Grandville to Sunset beach. I walked straigt on the seawall until Stanley Park where I rent a bike. I rode bike all over Stanley ! It was neat and it was a nice weather !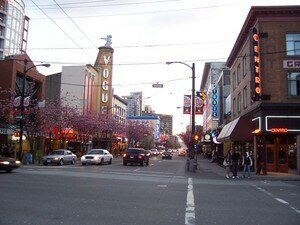 I slept in Central Hi Hostel in Grandville Street from 2nd to 16th avenues. Grandville street is very busy, full of stores, restos, bars, clubs ... .
Commentaires sur Downtown and Stanley Park ...